Context
Studio Noa Verhofstad was commissioned by luxury brand Hermès to develop 4 set designs for the opening of their newest flagship-store in Bangkok, Thailand.
Challenge
While the concept was presented to Hermès art direction team's in Europe, production had to be outsourced nearby the store in Thailand. Therefore the designs needed to be detailed and accurate. Time between concept and production was limited.
Solution
I translated the client's window concept sketches into high fidelity 3D textured models, made visuals, and prepared all production drawing sets. This approach ensured that the concepts were effectively communicated and successfully build by suppliers located in a different part of the world.
The process begins with the concept pitch and handsketches provided by the client.
The draft 3D model is refined, adjusted, and proportioned to match the design intent and accommodate the showcased retail products. Texturing is applied, followed by rendering to create high-quality images that effectively communicate the desired visual impact.
A printable 2D technical booklet aimed at the oversea producer is being made.
Photograph of this window set after completion in the Hermès Bangkok store.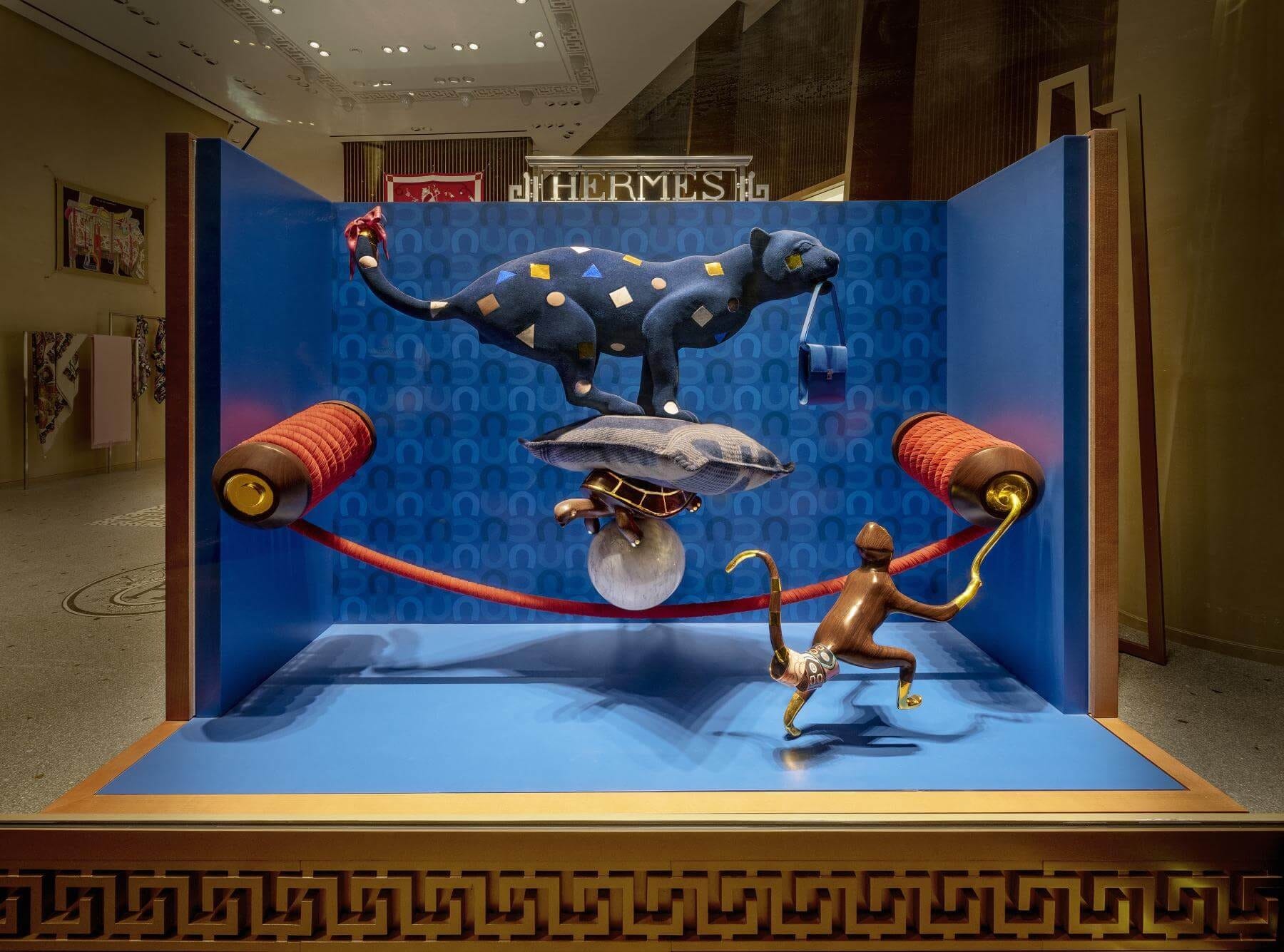 The same process was applied to develop 3 additional windows for this new Hermès flagship-store location in Asia.